Celeritas (wall art)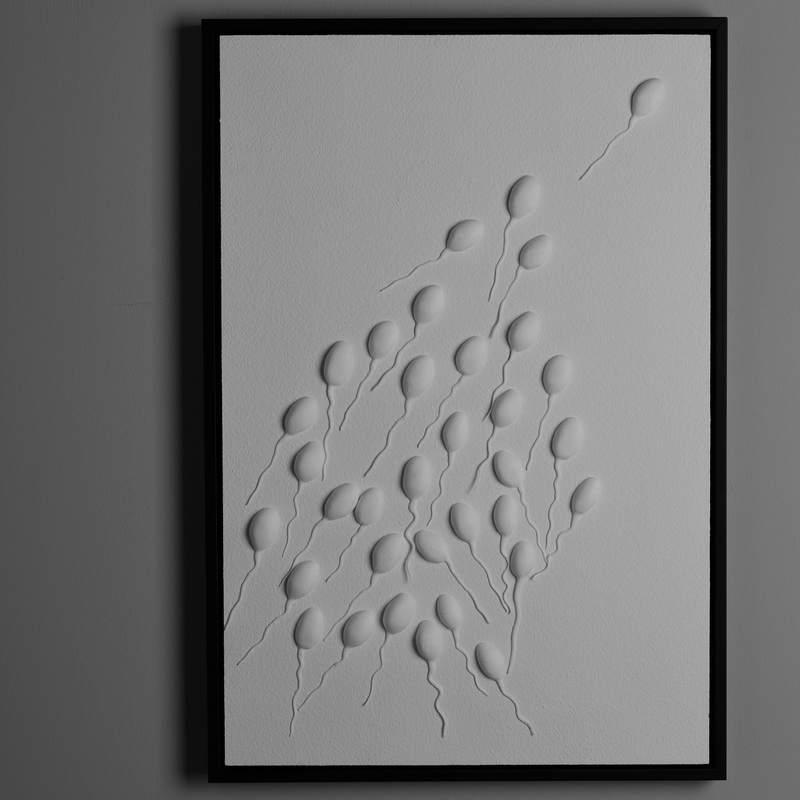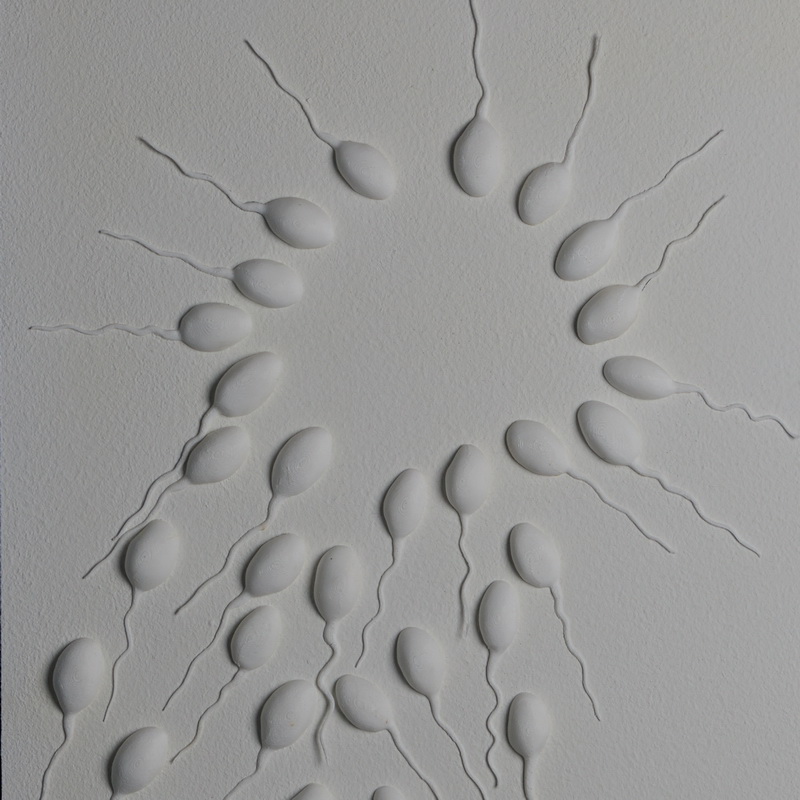 English
Celeritas - 40 magnetic sperms that the viewer can rearrange. The art lover moves the sperm around and creates limitless variations and new pictures. Sperms on your wall sound weired, but it let's the vierwers have a discussion amongst a group of viewer from funny to deeper discussion about life.
This artwork is unlimited and available in different sizes and formats. Numbered and signed on the background. 
---
German
Celertias - Celeritas besteht aus rund 40 magnetischen 'Samen', welche frei auf dem magnetischen Untergrund bewegt werden können - der Betrachter arrangiert die 'Samen' neu und so entstehen immer neue Arrangements und Bilder. Die Arbeit regt zur Interaktion und Reflexion an: 'Wir alle waren mal die/der Schnellste', 'Und dieser hier ganz oben, dieser beendete den Spass unserer Unabhängigkeit....' Samen sind in verschiedenen Formaten verfügbar (nummeriert/unlimitiert). 
---
Description
Artwork

Digital Art Sculpture
(wallmount)

Material

3D printed sculpture
on magnetic MDF

Created

2017

Dimension

upon request
The picture above: 40x60 cm

Edition

unlimited in number and size