Who am I? What am I? Why am I?
Table of Content
About Ivo Meier's art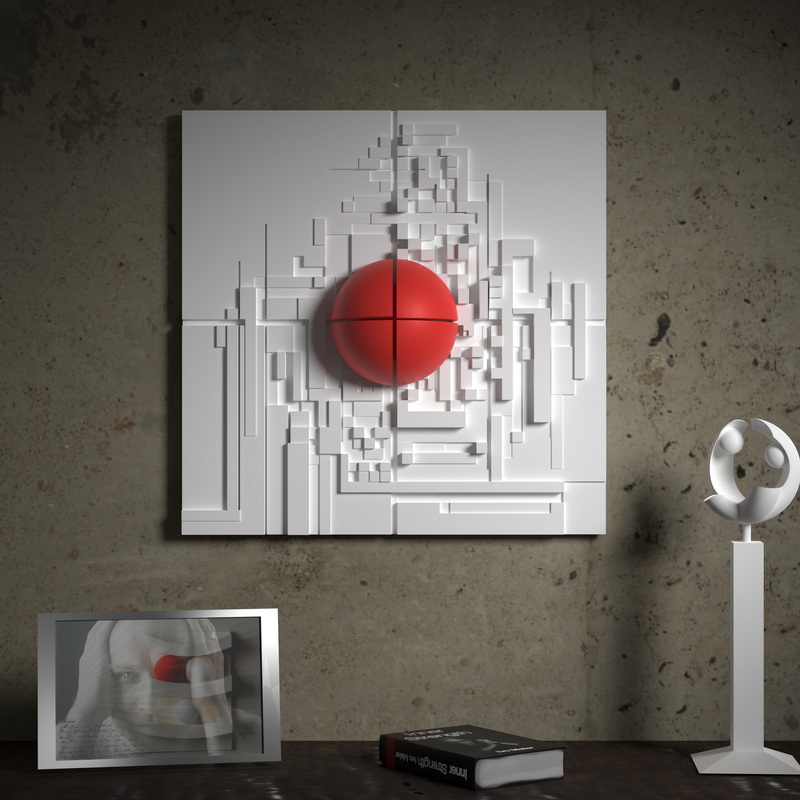 Ivo Meier creates digital art that goes beyond traditional art. He uses digital technologies to make interactive sculptures that exist in both real and virtual worlds. He combines art and technology in a unique and creative way that engages and inspires the viewer. His art is not only esthetic, but also meaningful and value-driven. He explores themes of human existence, freedom, purpose and transformation. His art is a good investment, because it is innovative and cutting-edge at the same time. He is an artist who pushes the limits of the digital art field and reveals new opportunities. Ivo Meier also succeeds as a manager in digital transformation and new ways of leadership - his work and art enrich each other, and his creativity and values help him to lead with a fresh perspective. Ivo Meier is married with a psychotherapist.
---
Artist Statement
Who I am? What I am? Why am I?

It was the December 3th, 1989. Early morning - still sleeping - the phone rang .... and on the other side: the police informing me about my brother's severe car accident... After long hours of waiting - all the hope and fear was coming to end: my brother passed away. Days of sorrow and grief followed. After some 3 day - an unexpected feeling overwhelmed me: Emptiness - total emptiness. After weeks and month I decided to have overcome the loss - overcome sorrow and emptiness. Close the book and get back to life. Slowly happiness returned. I went out, met friends, the first time in the dance club, where I have had parties with my brother. Slowly I crawled myself back to life - I decided: my brother died in vain - but life goes on.

I believed, I had overcome the loss - could close the book. Look forward, start again to enjoy life - it's worth. Some few weeks later - suddenly and without asking - there was a feeling knocking at my door again: Emptiness was back - again this cruel and cold emptiness! That's where I started drawing. I have put my thoughts into drawings and later in sculpting. The contemplation helped me to grow to a different person. No reason to close the book. I learned: 'The worst in my life was to lose my brother, but it is has been the best for my life too', it may be a shocking sentence. However - persons with a similar experience understand, what it means. The most important was, that I have decided to keep my brother alive - he accompanies me and he even grows older with me.

I've added a new personality to the person I was before and sometimes I wished to change my entire life - do something useful - give a deeper meaning to what happened.... I didn't changed my life entirely, but it has been an option - my freedom of choice. I've met Kathrin and she was the convincing factor: I knew she is the one for me and I'm passionate about her - grateful for what we have built up together - we have wonderful kids - life goes on - that is, what counts...
Yes - there still a bit of both - the Ivo before and the Ivo after. Sometimes the two battle - this battle is the subject in my works. Sometimes it's obvious and sometimes it's not. Metamorphosis (2001) - I realized it's not about the Ivo before or the Ivo after - it is about the inner and outer world. 20 years later the battle of the inner and outer world is still there and roots back to the very event of the loss of my brother.
The latest works are interactive - it may be about my inner world, my outer world or both united - it is less about separeted world, but impact, self-reflection and may the life changing moments in your past, present and future.- more important, it's about you - it shall throw up questions: The very moment a sculpture makes you think, the sculpture turns into art for that very moment:

Who you are?
What you are?
Why are you?
However - my intent of my art is not about me, it's rather my believe, that we all have our battles, sometimes more and sometimes less. To battle is okay, as long as you have hope, dreams and time to reflect. Hence my art is about its viewer: 'art is art - if it makes you think'.
Ivo Meier - Switzerland
Contact us <here>
 Bio
---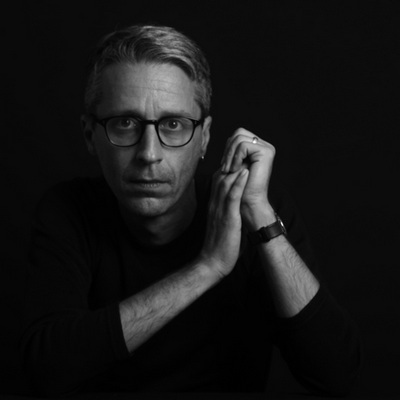 Born Christmas 1969 in Lucerne, Switzerland. At the age of 14 my father encouraged me to start photography. Encouraging meant: No introduction or lessons from my father, but I got an Nikon FE and 2 glasses (his Leica was a untouchable treasure). Hence I started to self-educate photography through books and experimenting. Photography and Self-Learning accompanied me my entirely life from analog and hours in the dark room to digital and photoshop. The life changing event in my life was when my brother died at the age of 20. This has been the point, where I started to battle a fight of my inner and outer world. Photography was insufficient to express myself. I started to acquire drawing and sculpting skills – the human being has always been the subject – figurative art - the human body and his inner world. While I visited art courses to practice my techniques, drawing and sculpting, the biggest source to growth my skills remain: books, magazines, the internet and visiting museums. In 2016 I started to use a 3D printing as my major medium and transformed my creations from figurative to more abstract art – the human remains my very subject and focus – but I evolved my works to a more abstract level and interactive works. It may be about myself and my inner and outer world, but more important, it is about the viewers value and beliefs: art becomes art, if it makes you think. The artist statement on the left truly express best, what my art is about.
Focus of the current work:

- The battle of the inner and outer world and the impact we have
- Freedom starts in your brain
- Self Reflection
---
More information
Contact / Representation

Contact us: ivo (a) thinknact.com
Represented by
https://networkofarts.com - Switzerland - Artist Profile: https://ivomeier.noa.lu/

Stockphotos on www.alamy.com and www.sodapix.com
Additional Information
Instagram: https://www.instagram.com/my.digital.space/
New Website: https://www.ivomeier.art
Articels:
The Art Market is challenged: The Art Market is challenged.... (Guest Blog)
Crowdsourcing: http://www.digitised.art/index.php/about/106-wisdomcrowd
Self Reflection: http://www.digitised.art/index.php/about/92-deep-change-comes-with-experience